Harlan Haskell III
by Hawke —
published

Aug 06, 2015 01:27 AM,
last modified

Aug 06, 2015 01:27 AM
Harlan G Haskell III one of many handles.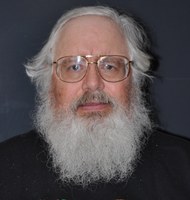 Gamer of board games, card games since be4 1962, including but not restricted to: Poker, crazy 8's, rummy, pinochle, monopoly, life, risk, Axis & Allies, stratego, diplomacy, Lord of the Rings - Risk, Arkham Horror, - several expansions, also; chess, checkers, cribbage, backgammon. Lately since 1982, also Star Fleet Battles - player/Judge/Teacher, 5 versions, currently up to date since 2000, and be4. Federation Space, Federation & Empire, all periods, and since be4 2000, all supplements - Player/Judge/teacher; Star Trek - The Adventure Game; Star Fleet Battles Force Card game & all additions from all Captains Logs, thru #50;
Star Fleet Missions; North Atlantic Storm- WWII card game.
RPG's since 2012: Pathfinder, 20D Modern, different systems, such as Vampire, others that skip my mind.
Since 2013: Two Page Tanks.
Since 1983: micro-armor, 285th scale.
Memberships: Civil Air Patrol - 1966-1980, Earhart Award, Comm. Award, CEC - 1972 - final test 100%. Unit Citation - 1974, Cadet Commander - 1973, and other duties since 1969, Hands Across the Border - Canada, Int'l Air Cadet Exchange, Leadership Award, 1st class Challenger - SAR,
LSAR instructor 1977-1980. SAR award, Membership Ribbon, others.
1982: Intro to Star Fleet Battles
1983: Joined Scots Guard Regiment - April, Joined Dr. Who Society.
1984: Joined USS Calypso - Starfleet - Star Trek member.
1984: Helped run SFB competition at Game Faire V. - Spokane, WA.
1985: Joined USS Bismarck - INSFA: Playtesting for F&E with ADB.
1986: Attended 1st Dragonflight, Seattle, Wa, placed 3rd or 4th at SFB miniature competition, protested result of finals, got 1st choice of mini's, as prizes.
1985-2000 - continued to run/Judge SFB annual competition based on experience with Dragonflights, at Game Faire's.
Last Game Faire, had 31 entries to SFB competition using Sanctioning ADB rules for all miniature competion as primary Judge.
Also started attending numerous other Conventions in area: RADCON, and MisCon. Also Spocon, Incon, and now SpoCon.
1995 - Recieved Field Marshall Rank in Scots Guard Regiment.
Attended all Cons in Area since 2010, including RADCON, MisCon, SpoCon, CondeAlene, and Tactical Solutions since 2013.
2009 - SGR quarterly meeting attendee to present.
2011 - Offered position on SGR staff as RCOS
2013 - Took over position as RCOS in April, due to Resignation in SGR.
2015- Membership hits 90 persons, in SGR, from low of 50 three years previous.
Other cons attended, several other Dragonflights since 1986, last was 1994? North Idaho Con I & II.
2012? - Game Con
2015 - Game Con
Schedule for WorldCon73 includes: Wednesday:
Panels on Gaming, Wednesday until 3P
3P-9P Set-up and run/Judge 1st rounds of 3 hours of SFB Sanctioned Tournament with Miniatures available all rounds.
9P-9:30P, secure SFB gear for evening, 9:30P-11P free time around con.
Thursday: 8A-9P Set-up and Judge 1st and 2nd Rounds of 3 hours each of SFB Sanctioned Tournament with Miniatures available all rounds.
9P-9:30P Secure SFB gear for evening, 9:30 - 11PM free time in con area.
Friday and Saturday Same as Thursday, unless turnout is smaller than expected for SFB Sanctioned Tournament. then, Semi-finals and Finals held Saturday, if needed, freeing Sunday for free time in con area.
If turnout is about normal or larger, then Sunday, is Semi-finals, and Finals for SFB Tournment Sanctioned by ADB, with Miniatures all rounds.
Final Awards after 3P, with Judges applications for Ace Awards to members of 1st and 2nd. 3P plus - cleanup, and Final securing of SFB equipment and mini's, for transport to home...
All for now, other info can be gathered in person, or inquiries to fmturtle@hotmail.com...Sir FM Harlan Haskell III, RCOS, SGR.